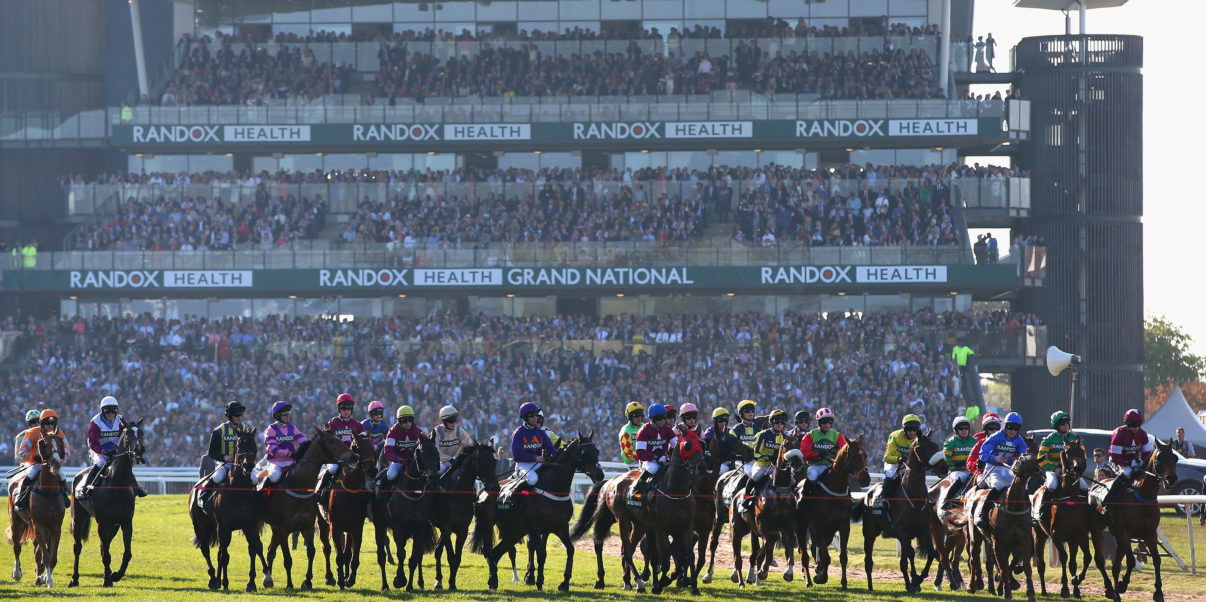 Which horse will you put your money on? A look at the runners and riders in the 2019 Grand National
A peculiar hush will grip Aintree just before 5.15 on Saturday evening, as the amassed crowds wait keenly for the tape to drop on the 172nd edition of the Grand National.  The race that captures the minds of the general populous like no other, it can seem daunting when trying to pick a horse from the field of 40 budding stallions.  There are plenty of ways to pick a horse. Do you examine the form? Do you focus on the jockey? The trainer? The horse's sire and dam? Did you pick it out of a hat? Or, do you just like the name? Whichever way you pick your charge for Saturday evening, survey the runners with our complete 2019 Grand National Guide. (Odds correct at time of writing)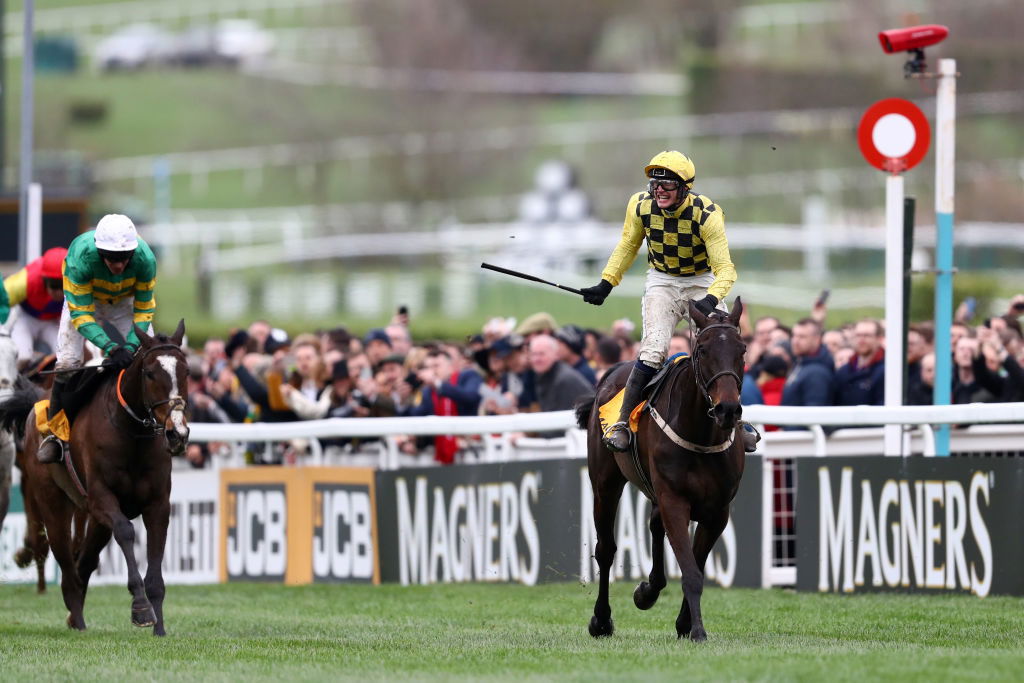 1) Anibale Fly - 11 lbs 10 oz - 10/1
Jockey: Barry Geraghty. Trainer: AJ Martin. It won't be easy for the hugely impressive nine-year-old at top weight, but a fourth-placed finish in the race a year ago means a good deal of sensible money is going on Anibale Fly.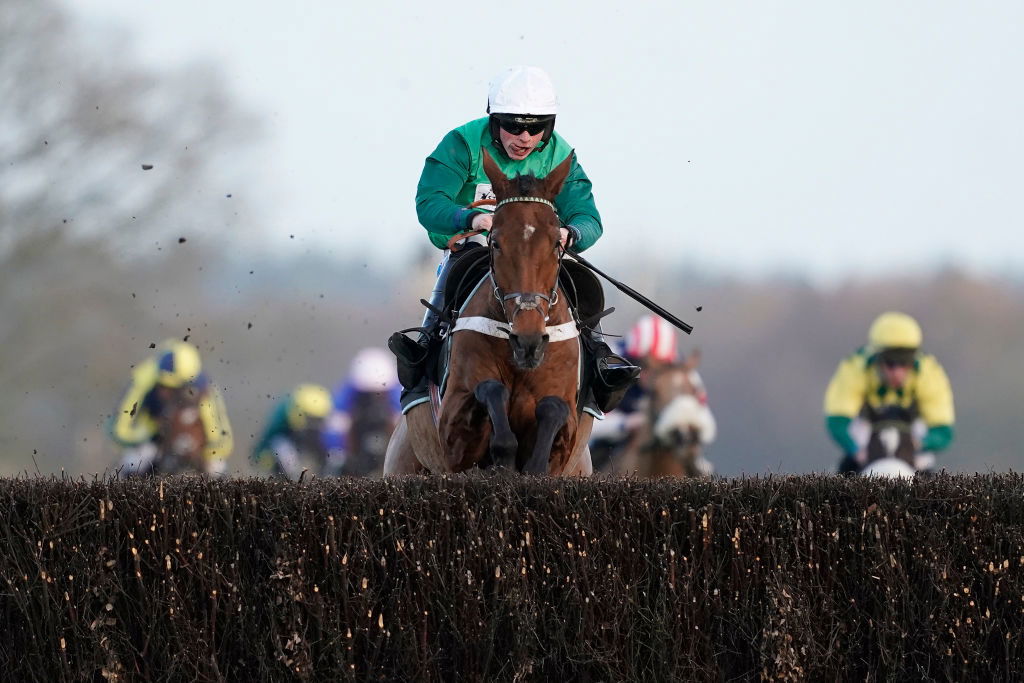 2) Valtor - 11:6 - 33/1
Jockey: Daryl Jacob. Trainer: Nicky Henderson. The ten-year-old hasn't set the world alight in his career, but a gutsy performance isn't completely out of the question. A win in the Garrard Silver Cup at Ascot just prior to Christmas is indicative of this horse's potential.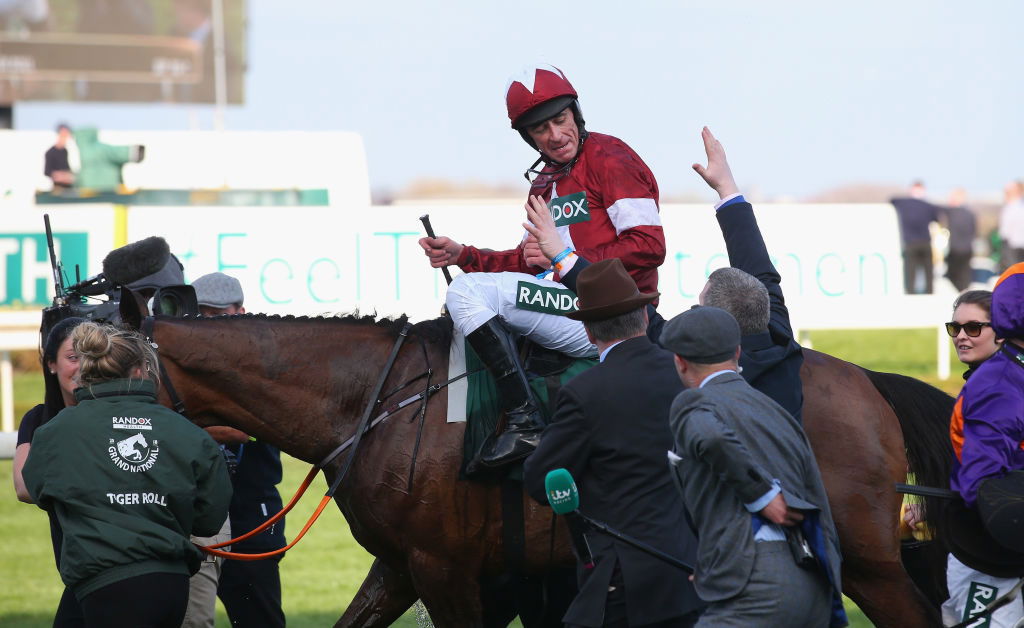 3) Tiger Roll - 11:5 - 7/2
Jockey: Davy Russell. Trainer: Gordon Elliott. Gunning to be the first horse to win back-to-back Grand Nationals since Red Rum, the 2018 winner will be at the business end of the race once again. If you've drawn Tiger Roll in your sweepstake – you've done well. Almost everyone but the bookies will be cheering Tiger Roll on!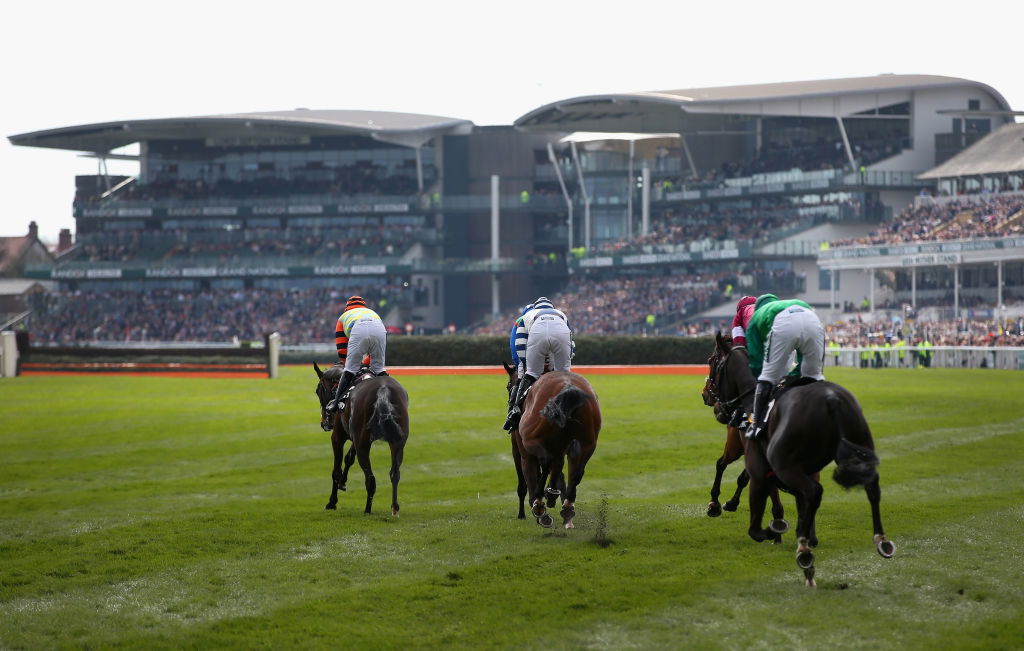 4) Outlander - 11:04 - 50/1
Jockey: Keith Donoghue. Trainer: Gordon Elliott. Outlier as much as Outlander, the Elliott charge has the stamina to last over both laps of the famous Merseyside course. A good each-way bet, in my view.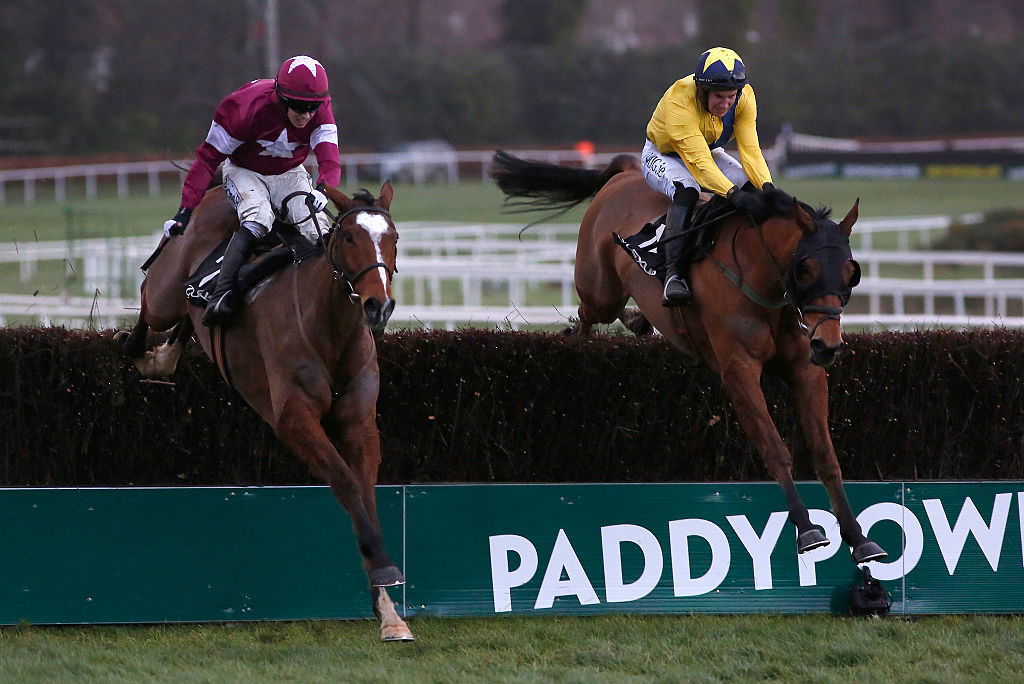 5) Don Poli - 11:03 - 33/1
Jockey: PW Mullins. Trainer: Gordon Elliott. Third in the 2016 Gold Cup at Cheltenham, Don Poli has done little in the years since – but don't be shocked if Elliott draws something astonishing out of the ten-year-old on the biggest of all stages.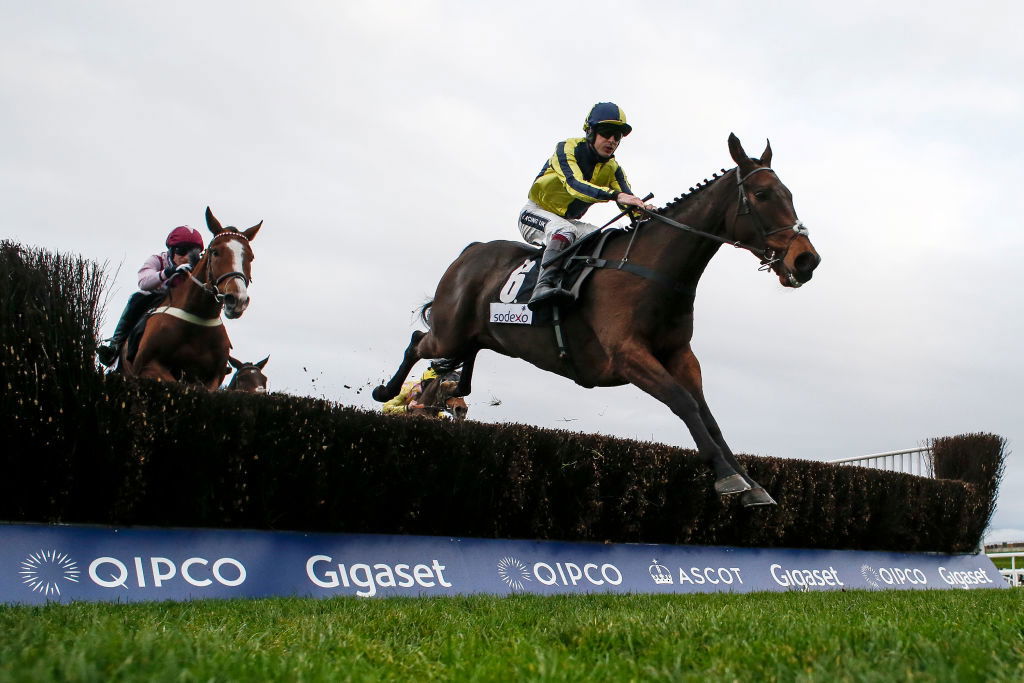 6) Go Conquer - 11:03 - 33/1
Jockey: Sam Twiston-Davies. Owner: Nigel Twiston-Davies. Go Conquer will be counting on the ground to be firm on Saturday if he's to get anything out of this race.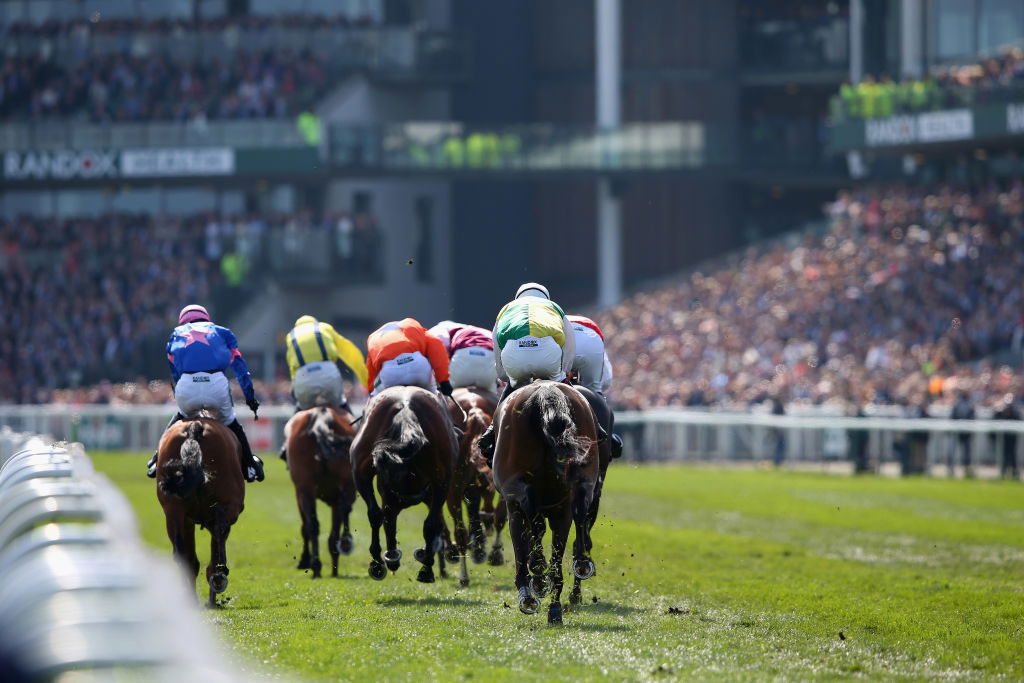 7) Mala Beach - 11:02 - 66/1
Jockey: JJ Codd. Trainer: Gordon Elliott. Aged eleven, Mala Beach has been having his best season to date. A decent outside shout, if you wanted to maximise your potential returns.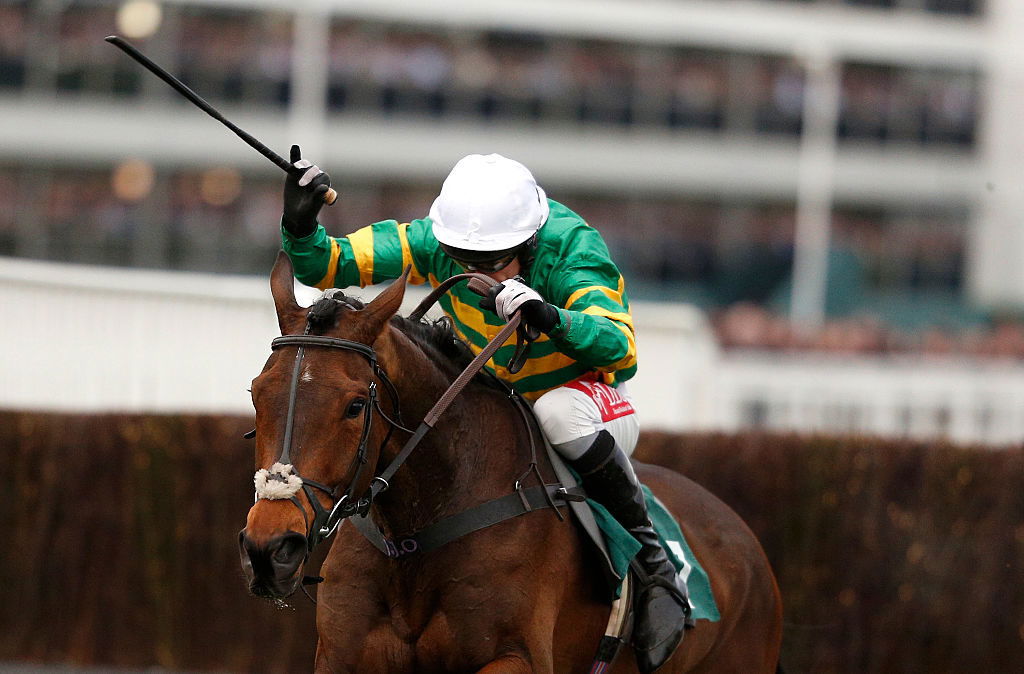 8) Minella Rocco - 11:01 - 25/1
Jockey: Richie McLernon. Trainer: Jonjo O'Neill. A tricky outing at Cheltenham has ballooned his odds, but the nine-year-old wouldn't be the first to see a reversal of fortunes in April after a difficult March.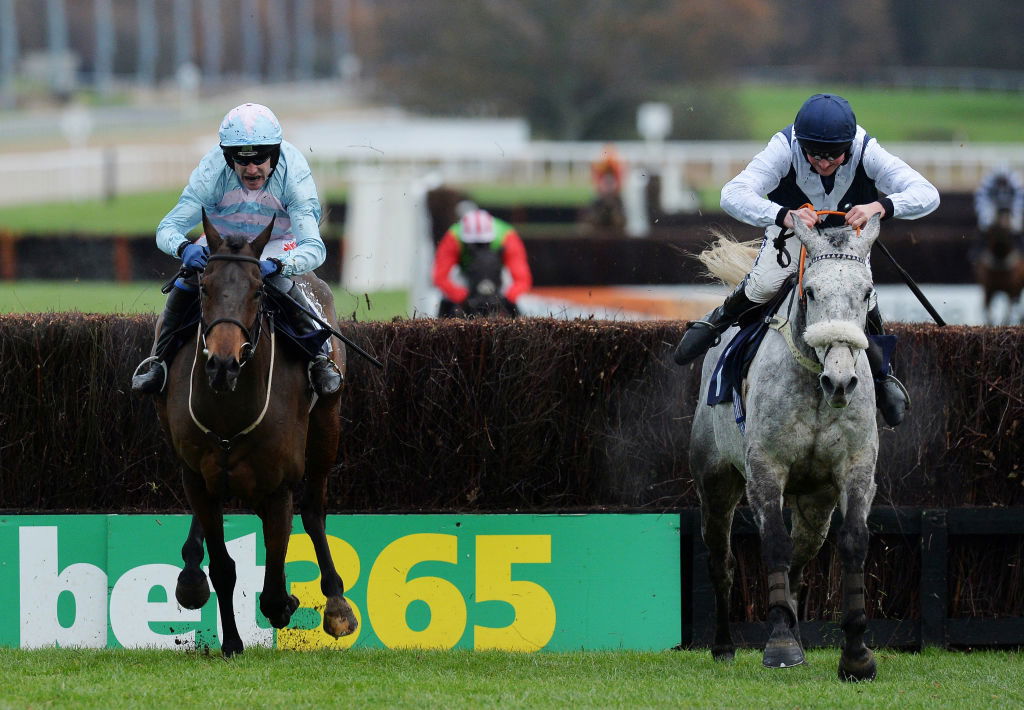 9) Lake View Lad - 11:01 - 14/1
Jockey: Henry Brooke. Trainer: NW Alexander. The nine-year-old won't struggle for stamina over the four-mile slog and could be amongst the leaders going over the last.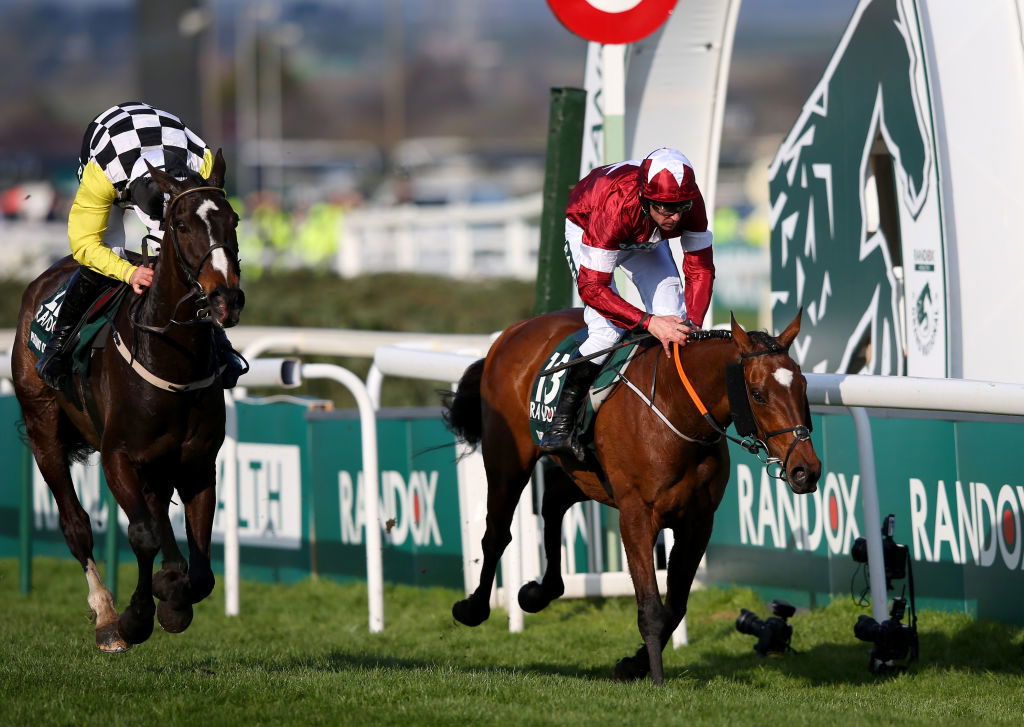 10) Pleasant Company - 11:01 - 16/1
Jockey: TBC. Trainer: WP Mullins. Ninth in 2017, Pleasant Company would have won the race last year if the course were five yards longer. Having to settle for second, you can be pretty sure the grizzled veteran will be amongst the leaders in the latter stages of the race.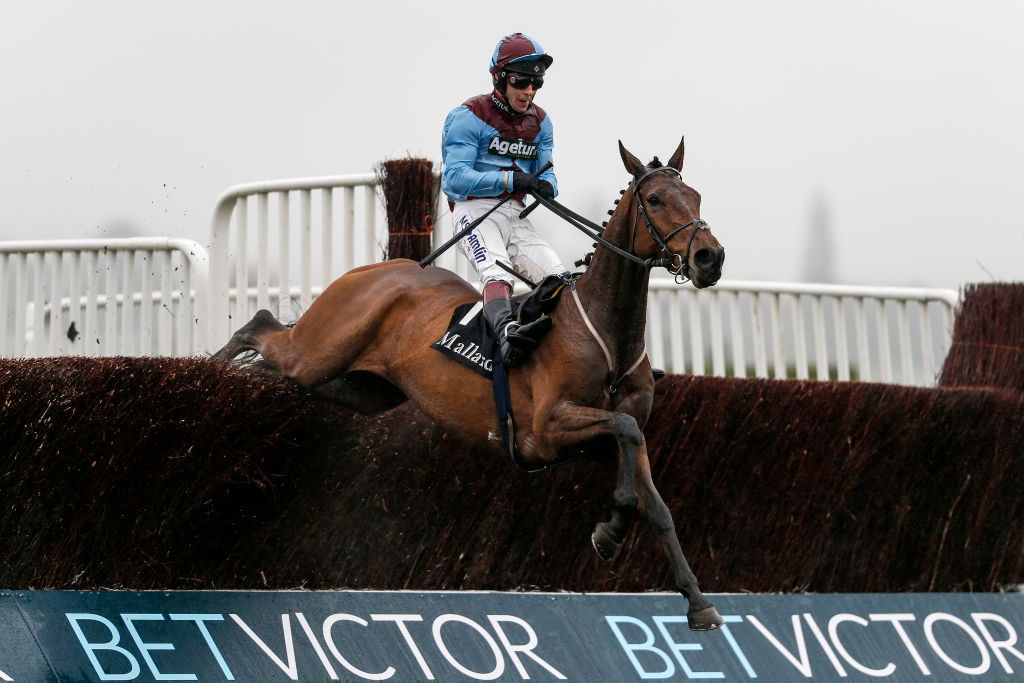 11) Ballyoptic - 11:01 - 33/1
Jockey: Tom Bellamy. Trainer: Nigel Twiston-Davies. Placed sixth in the Welsh Grand National earlier this season, Ballyoptic fell at Aintree in December.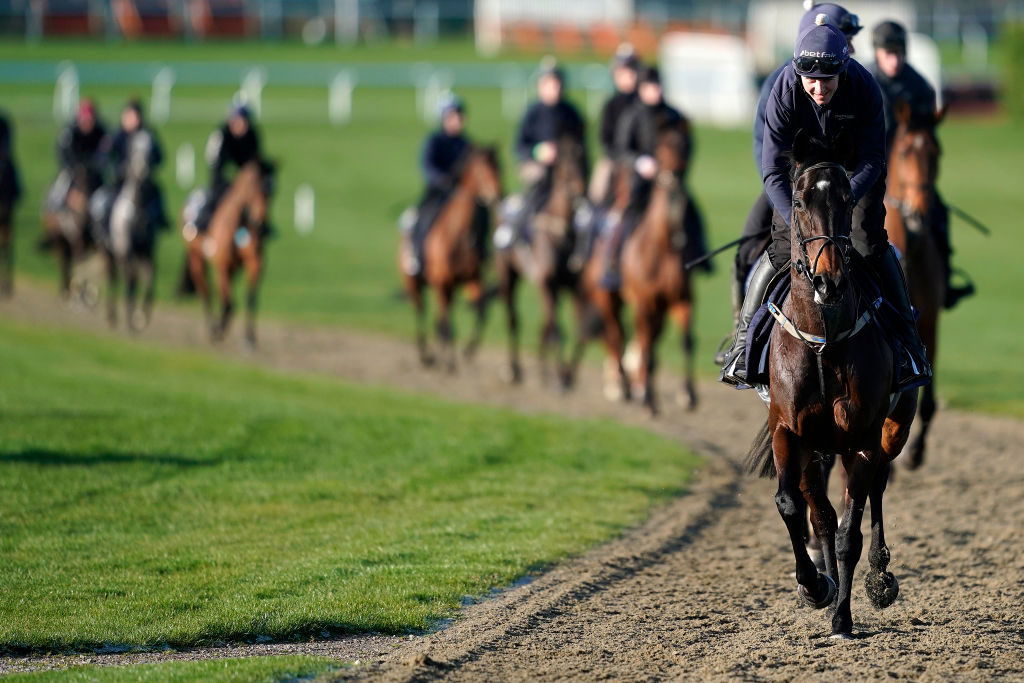 12) Dounikos - 11:0 - 28/1
Jockey: Jack Kennedy. Trainer: Gordon Elliott. One of my favourites amongst the Elliott charges, Dounikos will be topped by the supremely talented Jack Kennedy.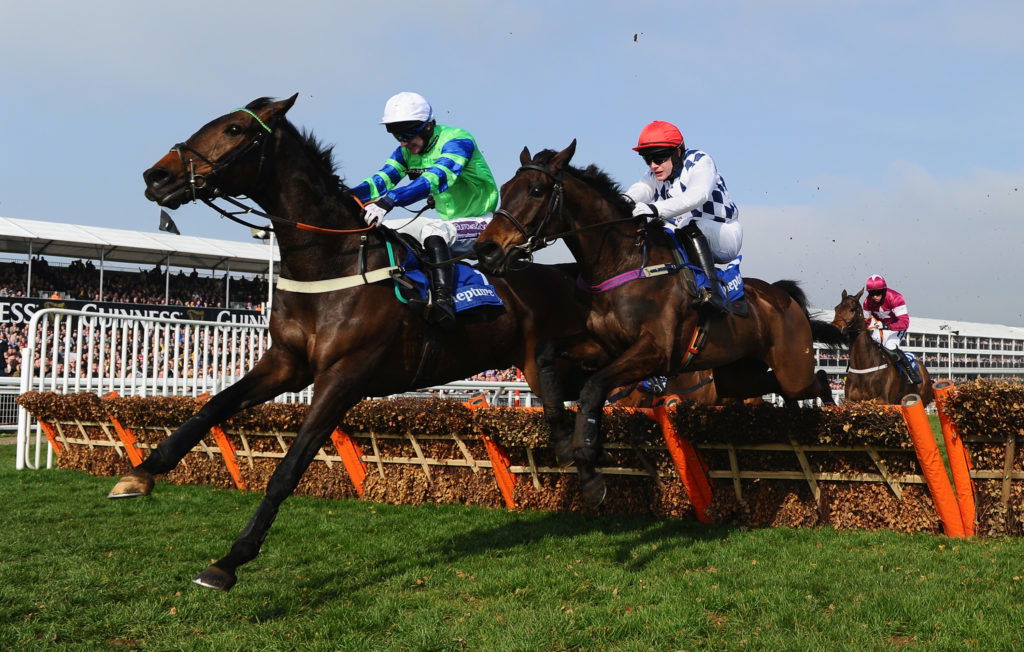 13) Rathvinden - 11:0 - 10/1
Jockey: TBC. Trainer: WP Mullins. Amongst the favourites in the days before the race, the Willie Mullins horse could see those odds shorten on the big day.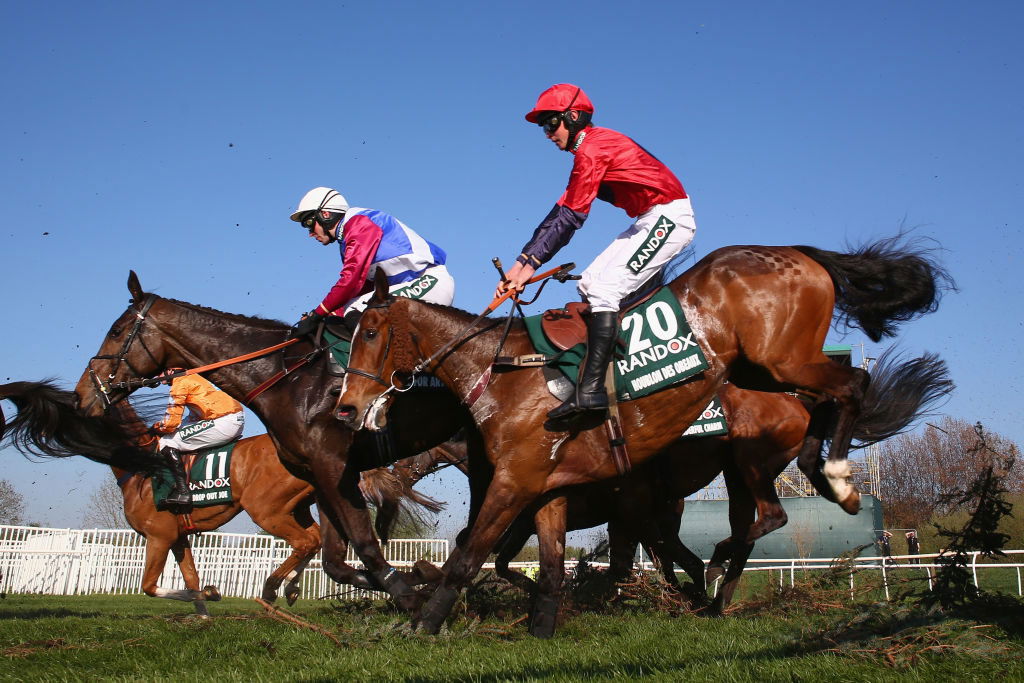 14) One For Arthur - 11:0 - 25/1
Jockey: Derek Fox. Trainer: Lucinda Russell. Winner in 2017, the now ten-year-old has failed to capitalise on the successes of days gone by. However, he is proven over these fences!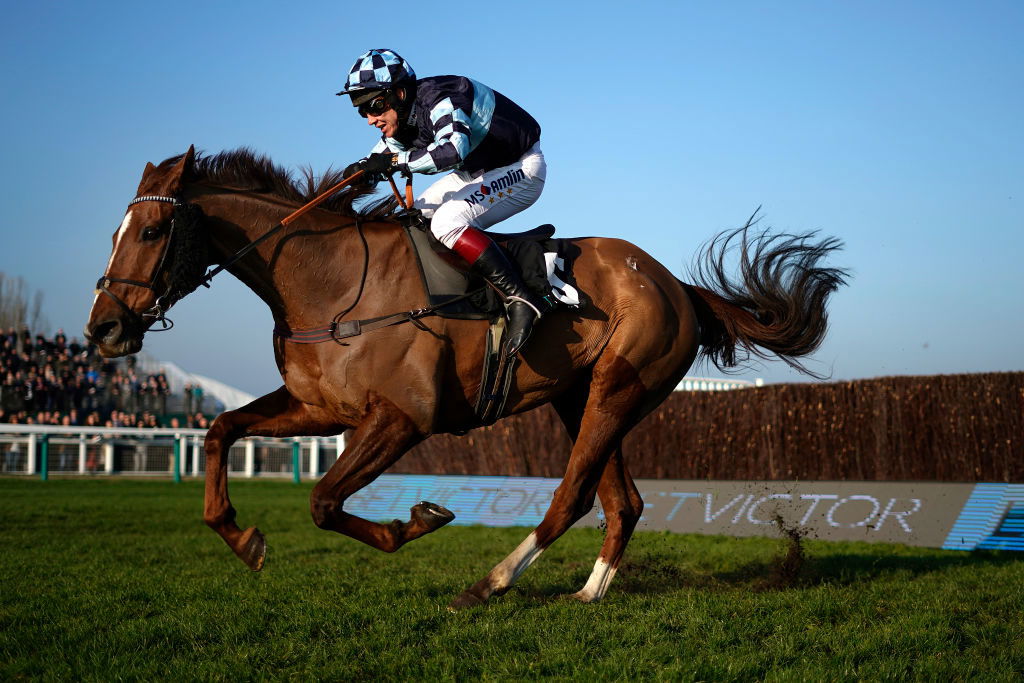 15) Rock the Kasbah - 10:13 - 20/1
Jockey: Richard Johnson. Trainer: Philip Hobbs. One of the more inexperienced chasers in the field, Rock the Kasbah has never hit the deck in those outings he has made.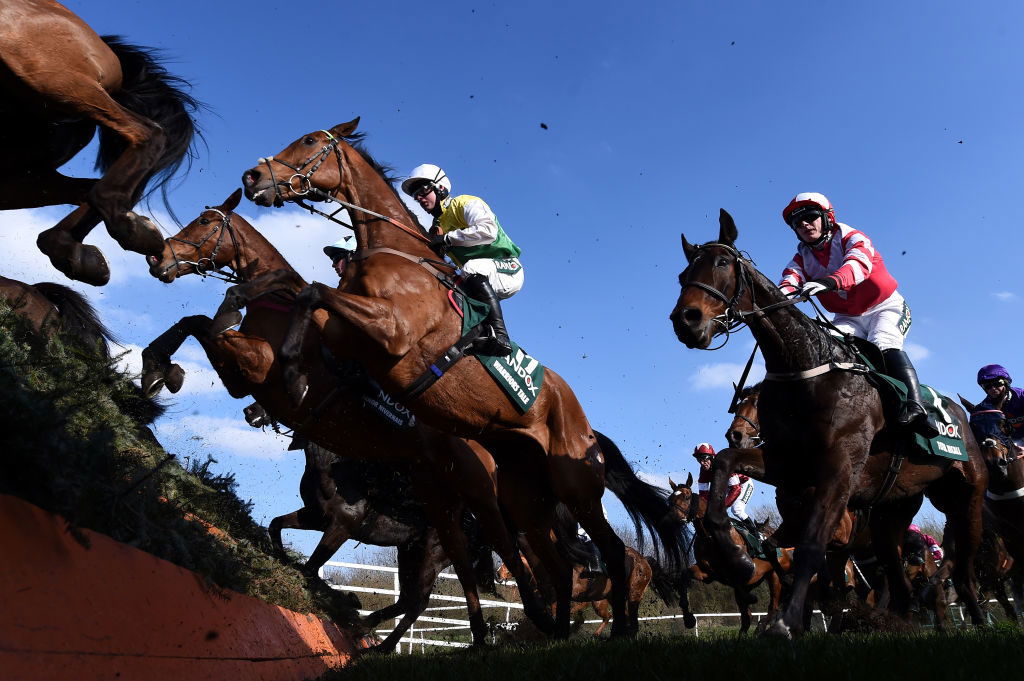 16) Warriors Tale - 10:13 - 33/1
Jockey: Harry Cobden. Trainer: Paul Nicholls. There are questions regarding the ten-year-old's stamina, and whether he can keep pace for four long miles.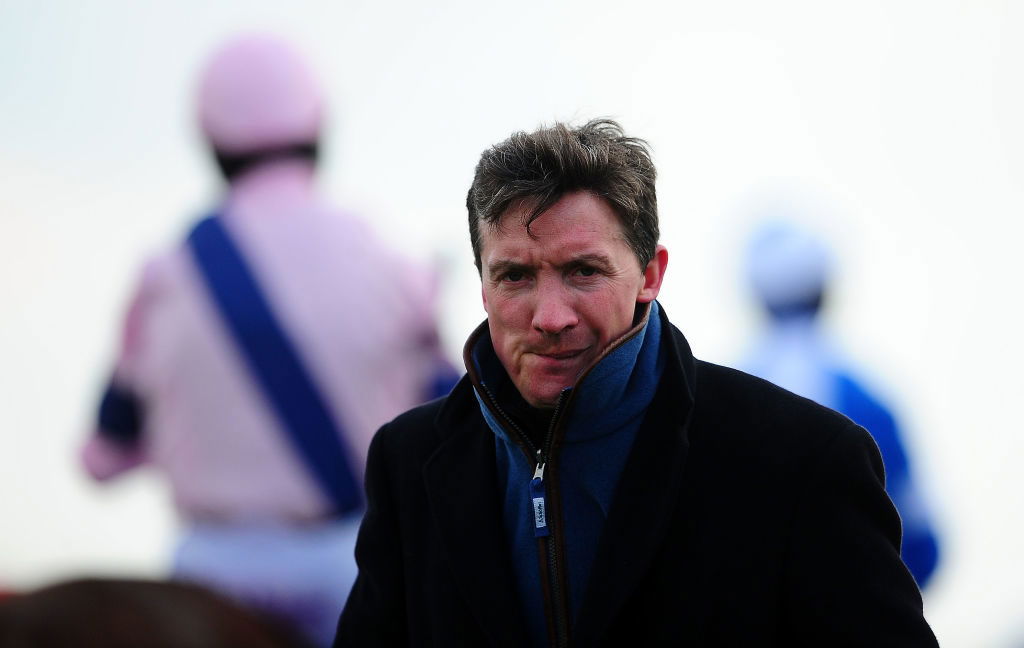 17) Regal Eencore - 10:12 - 66/1
Jockey: TBC. Trainer: Anthony Honeyball. With three wins in 19 chases, Regal Eencore hasn't been at his best for a few years now – but strange things happen in this race…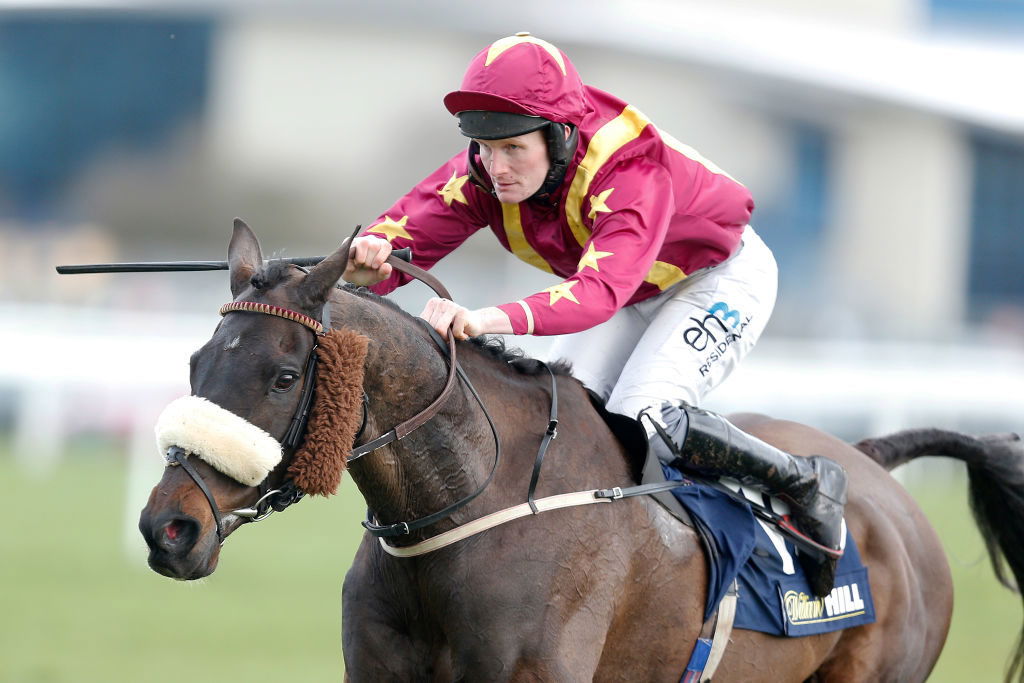 18) Magic of Light - 10:11 - 50/1
Jockey: TBC. Trainer: J Harrington. Another horse coming off a substandard showing at Cheltenham, the eight-year-old will subsequently be available at a better price when the tape falls.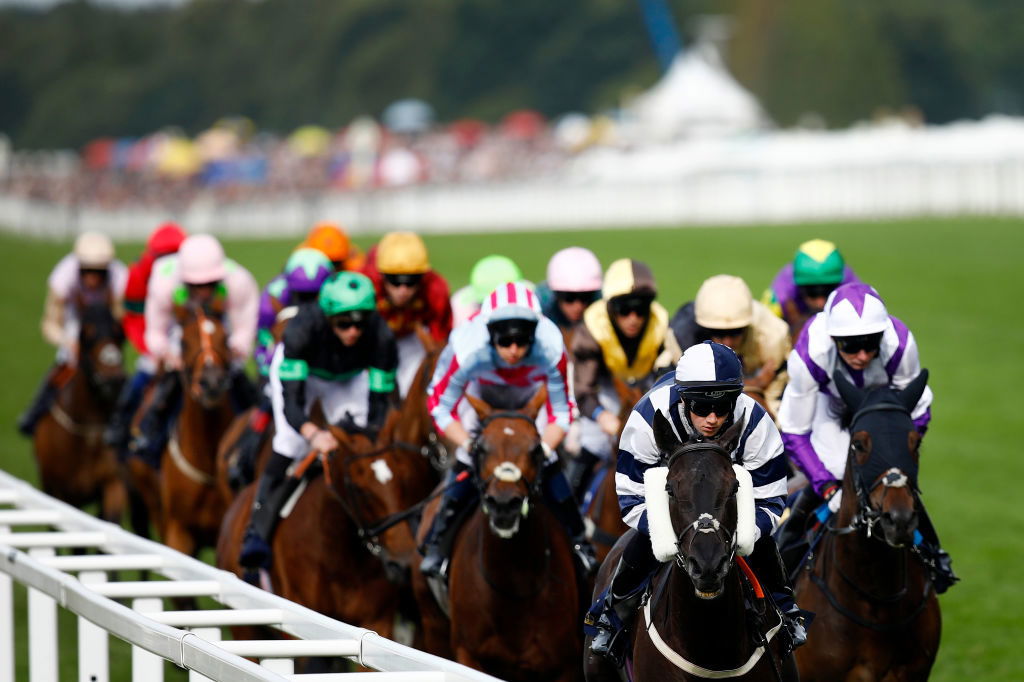 19) A Toi Phil - 10:11 - 50/1
Jockey: Dennis O'Regan. Trainer: Gordon Elliott. The nine-year-old has never fallen, but the Grand National will not be a challenge he's used to. I feel as though we might see A Toi Phil fade towards the end.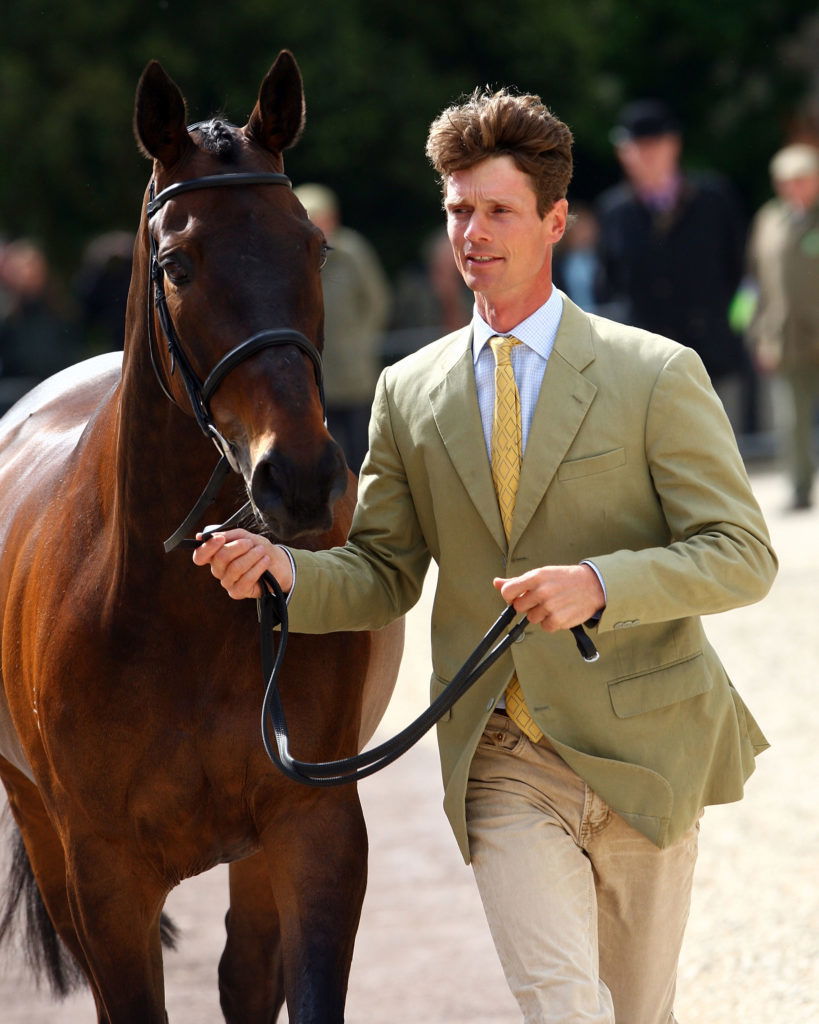 20) Jury Duty - 10:11 - 16/1
Jockey: Robbie Power. Trainer: Gordon Elliott. A strong record suggests Robbie Power will have the speed to pilot Jury Duty to victory but will have to be careful with how and when he uses it. Race management will be the key here.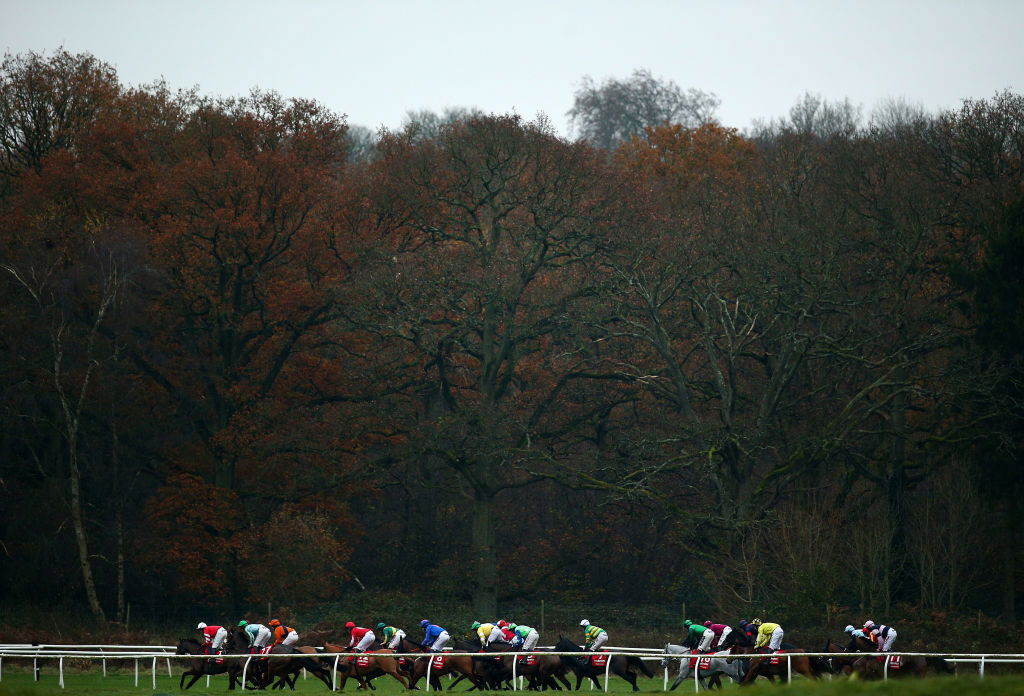 21) Noble Endeavour - 10:10 - 25/1
Jockey: Mark Enright. Trainer: Gordon Elliott. The ten-year-old has only run two races in the last two years, but should still be in the conversation on Saturday evening. A good record of staying on all four legs will serve him well.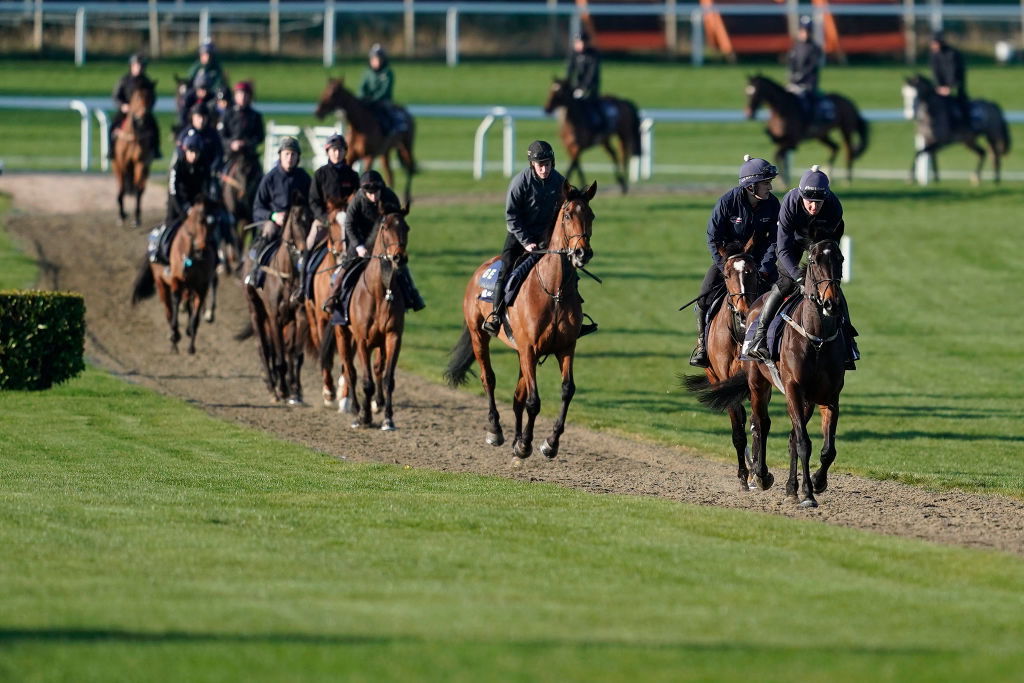 22) Monbeg Notorious - 10:10 - 50/1
Jockey: Sean Bowen. Trainer: Gordon Elliott. Despite being expected to be higher up the odds board than this, Monbeg Notorious spluttered to an eighth-placed finish in the Irish Grand National.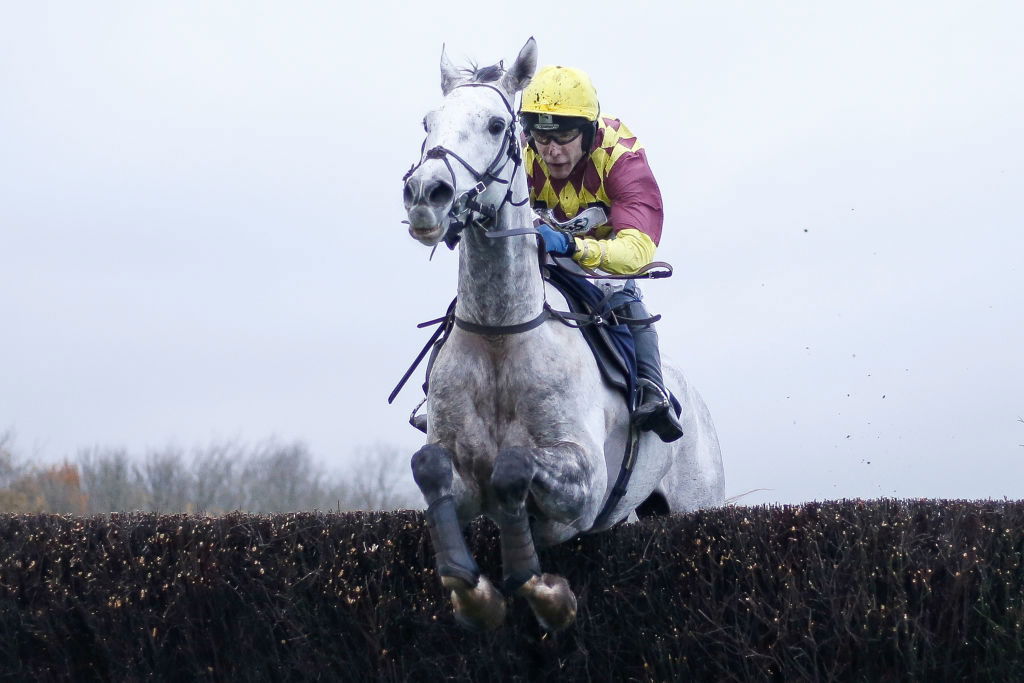 23) Ramses De Teillee - 10:9 - 25/1
Jockey: David Noonan. Trainer: David Pipe. One of the younger horses in the field, the seven-year-old has won three of his ten career chases. If not this year, I would definitely mark the David Pipe charge out for 2020.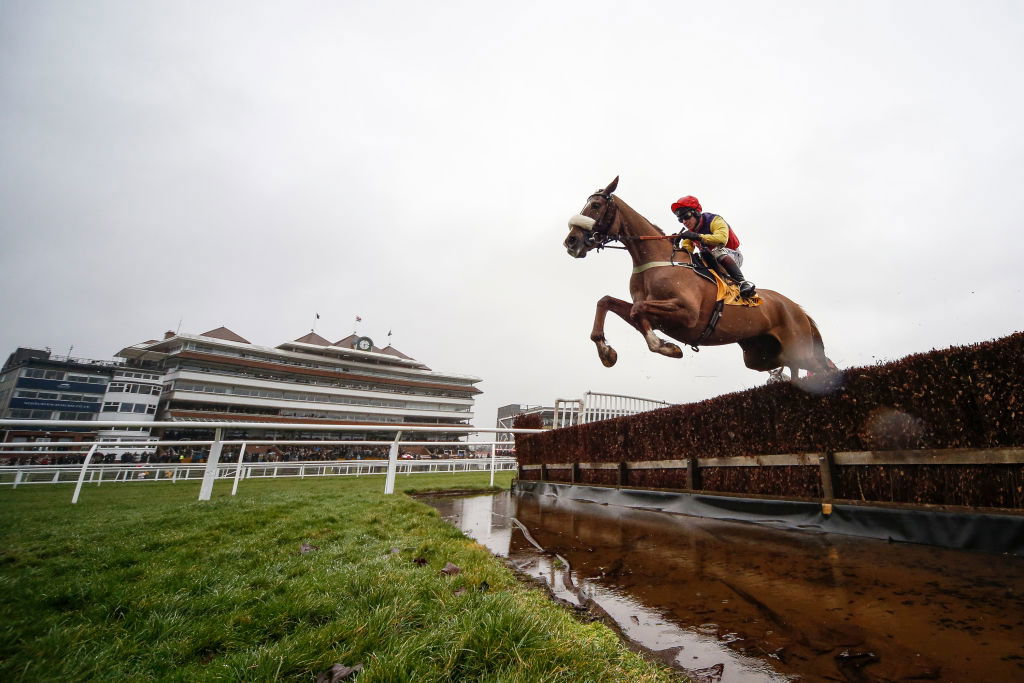 24) Tea For Two - 10:09 - 40/1
Jockey: Lizzie Kelly. Trainer: Jane Williams. Used to flying over the fences for four miles, it is, however, hard to escape the fact that Tea for Two hasn't won a race since April of 2017.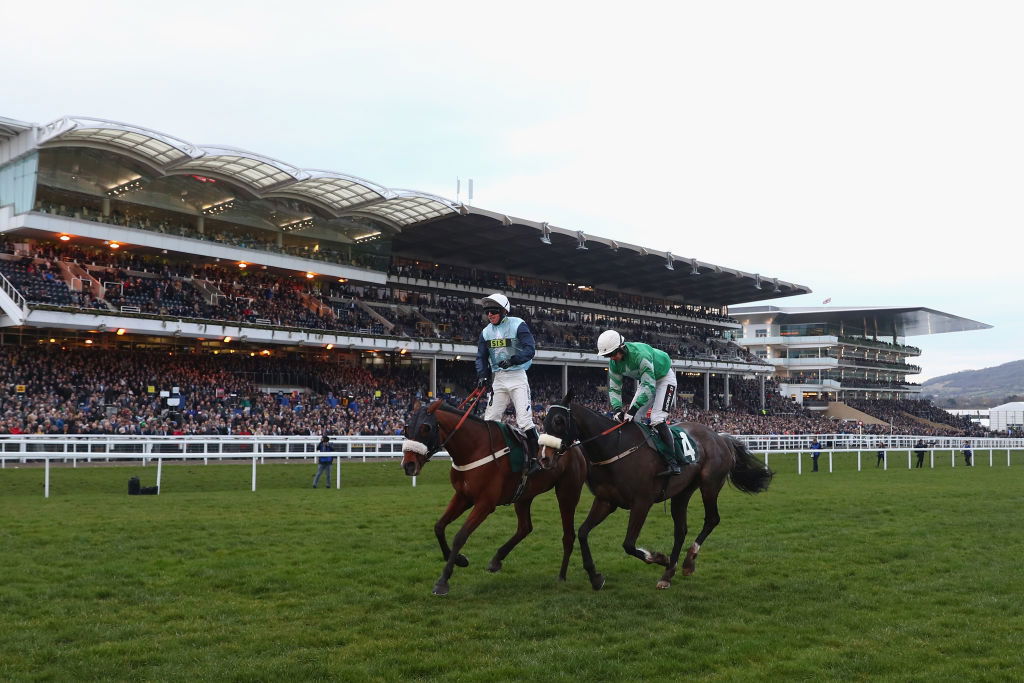 25) Mall Dini - 10:8 - 20/1
Jockey: TBC. Trainer: Patrick Kelly. The nine-year-old has never won a chase, but don't think that he'd be the first to nick his first in the Grand National!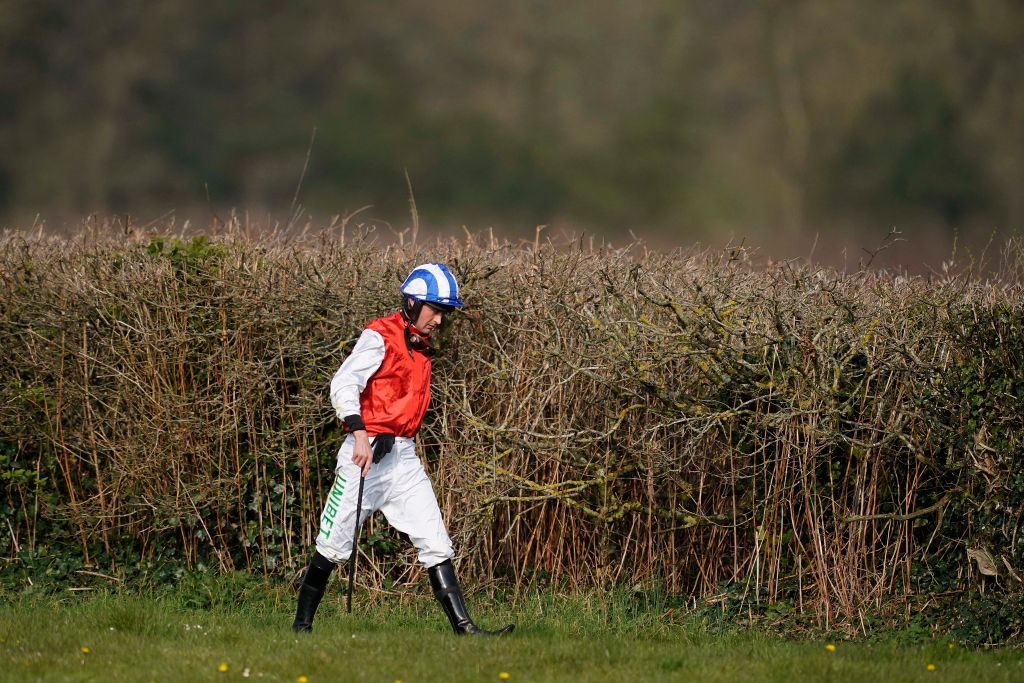 26) Step Back - 10:7 - 20/1
Jockey: Nico de Boinville. Trainer: Mark Bradstock. Has won two of his six chases, which is leading many to punt on the nine-year-old. However, a sixth placed finish at Warwick in January suggests to me that stamina may well be an issue.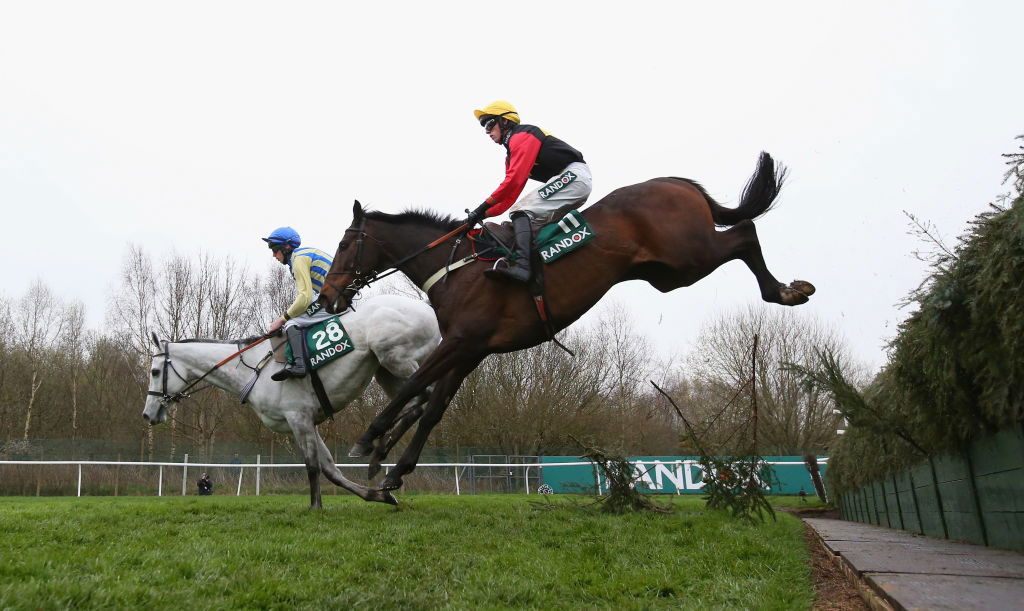 27) Ultragold - 10:7 - 50/1
Jockey: Tom O'Brien. Trainer: Colin Tizzard. Ultragold has run 39 chases in his career – the most out of all these horses, but the four miles will be fairly new territory for him. Another good each-way shout.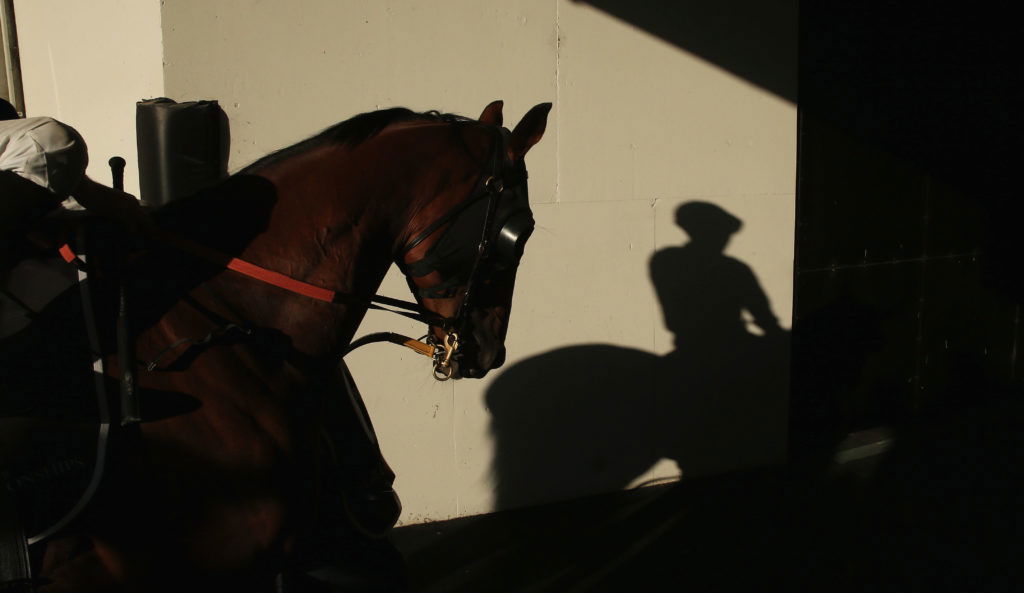 28) Blow By Blow - 10:6 - 66/1
Jockey: Andrew Ring. Trainer: Gordon Elliott. Yet another inexperienced chaser, Elliott won't be counting on the eight-year-old to bring in some prize money on Saturday evening. The low weight could work in his favour, though.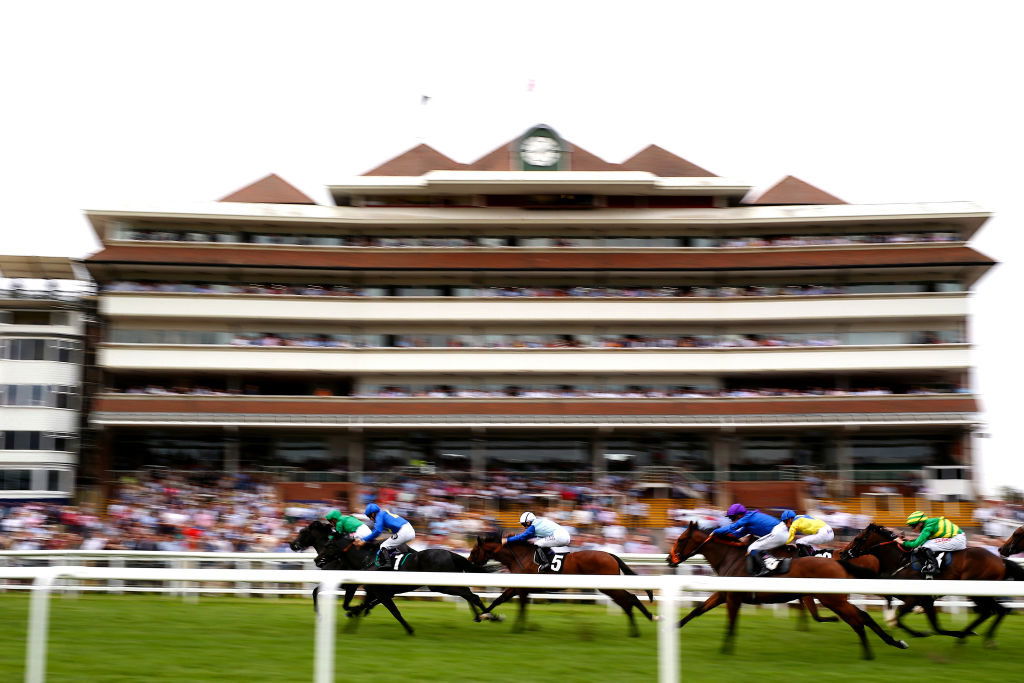 29) Up For Review - 10:6 - 25/1
Jockey: TBC. Trainer: WP Mullins. Will hit the front, but whether or not he can stay there is another matter entirely. The jockey saddling the ten-year-old will need to conserve energy as best they can.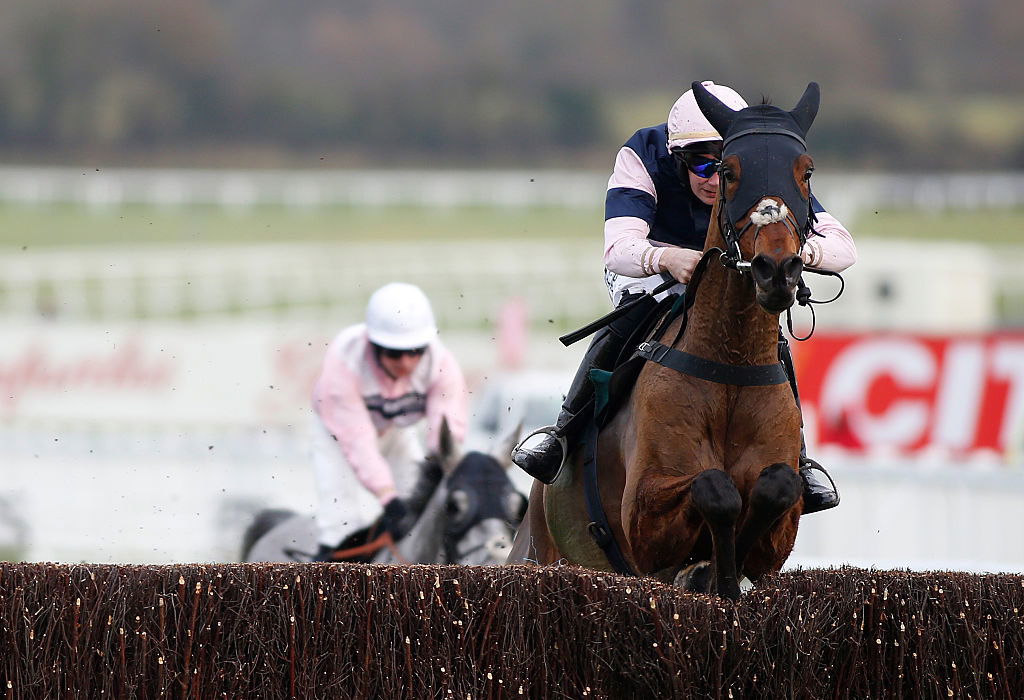 30) Singlefarmpayment - 10:6 - 50/1
Jockey: Paddy Brennan. Trainer: Tom George. Should be happy with any amount of firmness, but a definite rank outsider. The six-year-old could contend in this race one day, but probably not this year.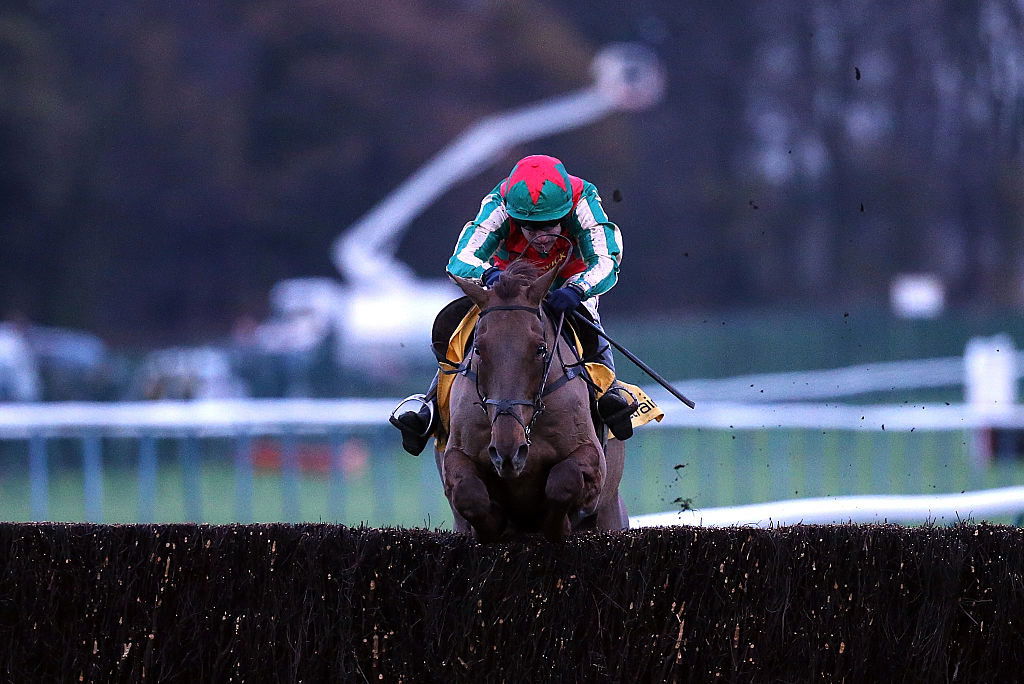 31) Vieux Lion Rouge - 10:6 - 33/1
Jockey: Tom Scudamore. Trainer: David Pipe. An impressive five wins in 17 chase starts, it isn't too far a stretch to imagine Vieux Lion Rouge charging over the last couple of fences up there with the best of them.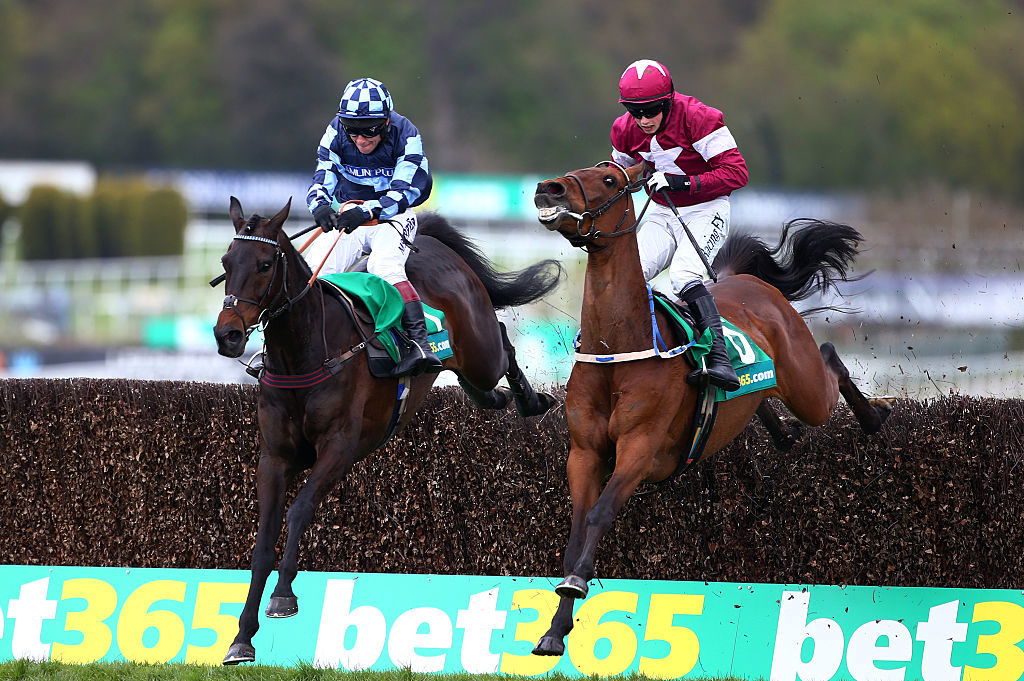 32) Valseur Lido - 10:6 - 66/1
Jockey: TBC. Trainer: Henry De Bromhead. Hasn't won in three years, and I don't think he's about to change that now.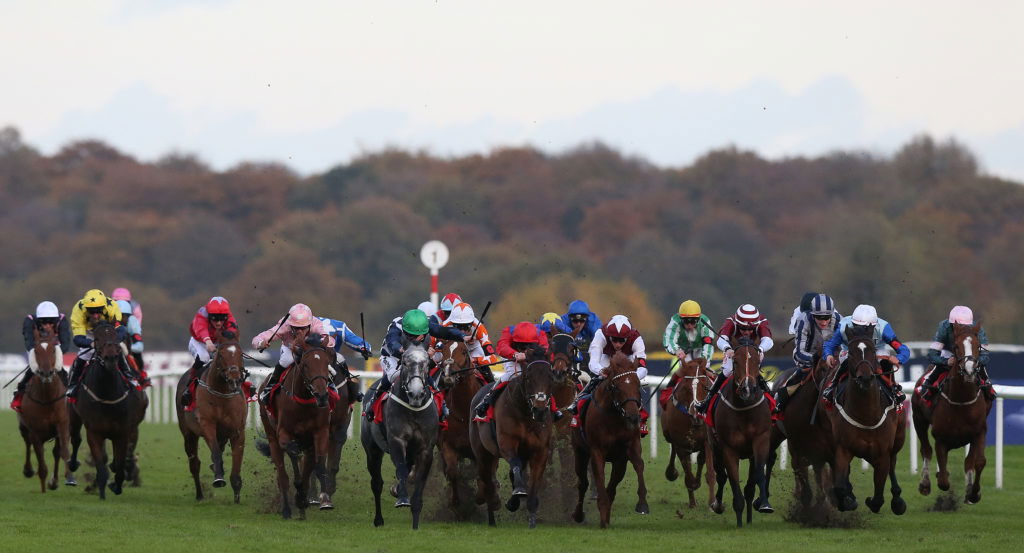 33) Vintage Clouds - 10:04 - 12/1
Jockey: TBC. Trainer: Sue Smith. As of the time of writing, we don't know who will be aboard Vintage Clouds – but, what we do know is that Sue Smith will have her classy nine-year-old up near the top of the bookies' boards ahead of the race.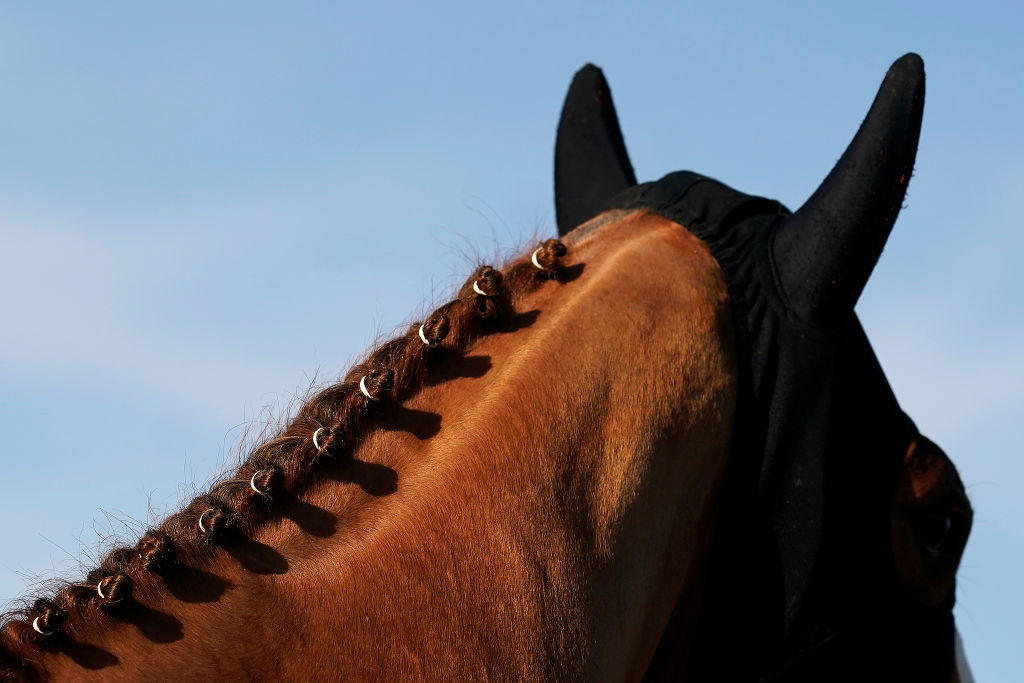 34) General Principle - 10:04 - 12/1
Jockey: JJ Slevin. Trainer: Gordon Elliott. Won the 2018 Irish Grand National, so is a chaser with a history of success. Elliott will be feeling particularly good about this one after his low-weight designation.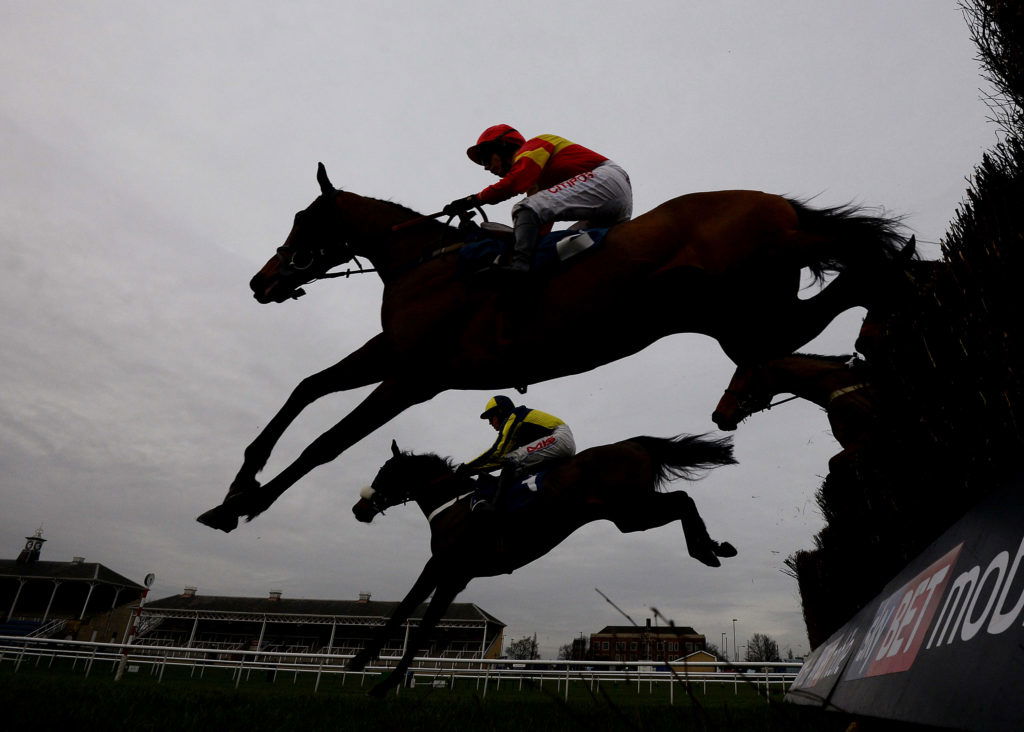 35) Livelovelaugh - 10:04 - 66/1
Jockey: TBC. Trainer: WP Mullins. Having only ever won over three miles and no furlongs, it's hard to envision a scenario where the Mullins charge will go above and beyond to claim the 2019 National.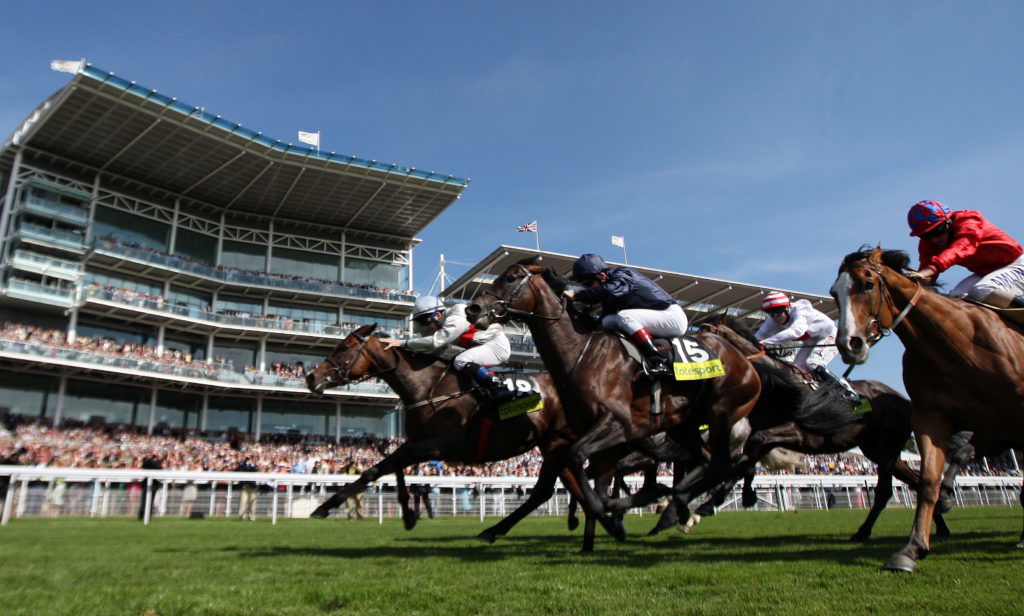 36) Walk In The Mill - 10:04 - 22/1
Jockey: James Best. Trainer: Robert Walford. Won at Aintree in December, and will have a very strong chance of upsetting the favourites on Saturday. Has only fallen once in 21 outings over the fences.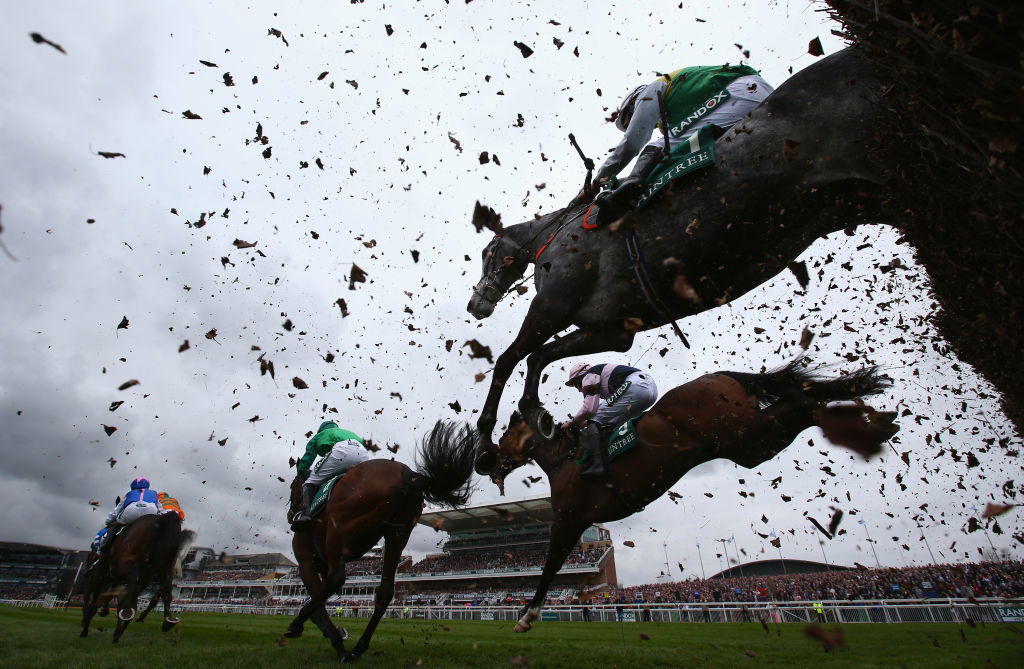 37) Folsom Blue - 10:4 - 33/1
Jockey: LP Dempsey. Trainer: Gordon Elliott. A tricky season has seen Folsom Blue fail to finish north of fourth position thus far, but when the weight is down, anything is possible.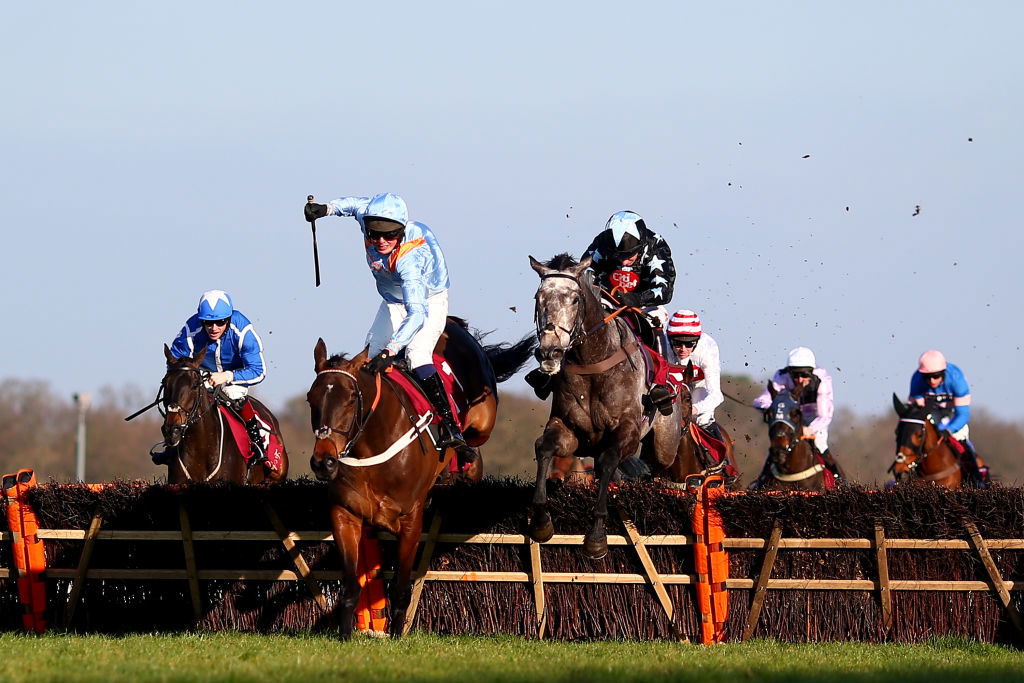 38) Captain Redbeard - 10:3 - 50/1
Jockey: Sam Coltherd. Trainer: Stuart Coltherd. A family affair here, but it would be a surprise to see Captain Redbeard with the front-runners at the conclusion of the race.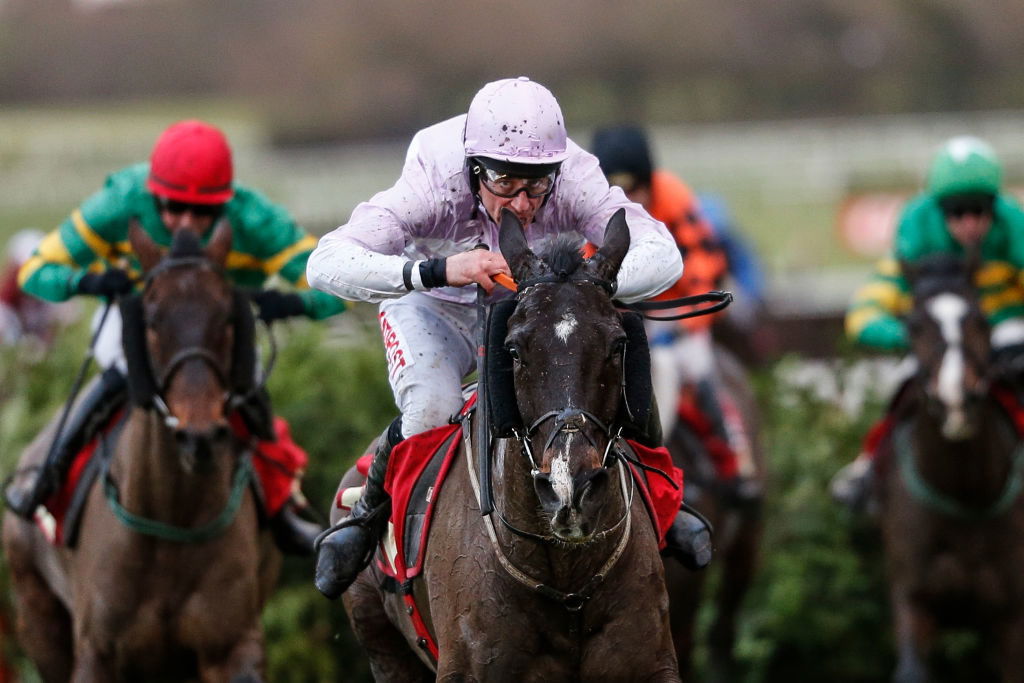 39) Bless The Wings - 10:03 - 100/1
Jockey: Robert Dunne. Trainer: Gordon Elliott. An absolute moonshot, I'd be stunned if this horse placed!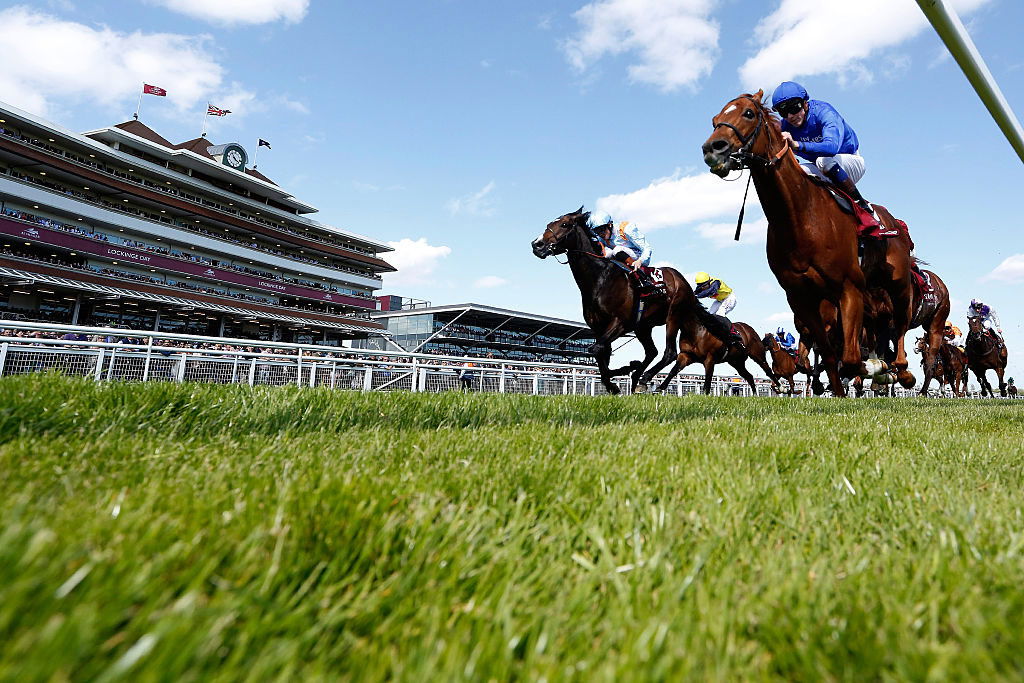 40) Joe Farrell - 10:02 - 20/1
Jockey: Adam Wedge. Trainer: Rebecca Curtis. This would be a story and a half. Making the field at the eleventh hour, Joe Farrell will carry the bottom weight on Saturday. If his most recent performance at Newbury is anything to go by, the ten-year-old could be in line for an upset.

---