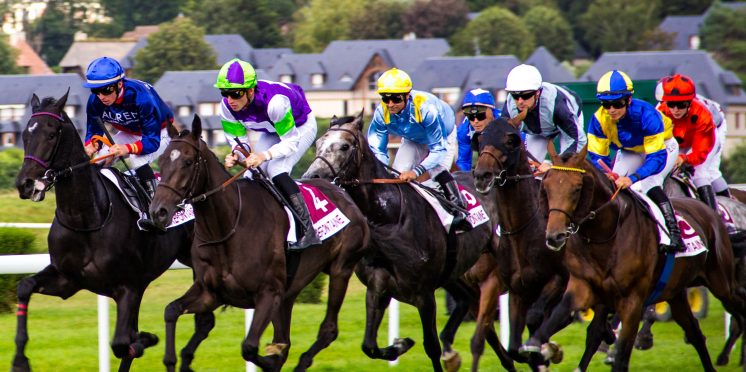 Colour Change Sparks Cheltenham Controversy
2023 horse racing meets are well underway now and most eyes are on the Cheltenham Festival, but following a few further tweaks to courses following the end of 2022, a new talking point has emerged as it is splitting jockeys and punters alike.

Following a change to the fences being brought in that now means they have an all white trim, Energumene's shock defeat on Festival Trials Day has got tongues wagging as to whether or not that change led to the reigning champion chaser to be affected in last Saturday's race. Further, some have now posited whether or not Irish runners may now be unexpectedly hindered by the change. There will certainly be those who wonder if this may prove to be a factor when considering their own upcoming Grand National free bets.

Top Irish training Willie Mullins, is convinced that the 4-9 favourite was hampered as he proved to be no match for Editeur De Gite in the Grade 1 Albert Bartlett Clarence House Chase – his warm up for a double title bid.

Speaking to race media following the defeat, Mullins explained.

"It was his first time going to England and jumping the new white fences, even though he had jumped them at home, and he just baulked at the first. It was definitely a useful exercise for us and I'd say it's something a lot of Irish horses are going to have to prepare for because if you miss the first at Cheltenham, your race could be gone."

Changes to the fences and hurdles have been gradually phased in by the British Horseracing Authority as part of their post March welfare driven improvements project. A study conducted by Exeter University discovered that horses could naturally see white with more clarity and this led to improved jumping scores when compared to alternative colours.

Sir AP McCoy, ITV Racing pundit and 20 time champion jockey, thinks that this is a 'rubbish' claim though given his own experiences over the years.

"I think it's the biggest load of rubbish. Do they honestly think it's going to stop horses from falling? There have still been plenty of fallers over them. I don't think horses jump any better or any worse over them. I don't know what scientist came up with the idea they think the horses can see them better."

Ruby Walsh added that they too did not believe that the colour was a predominant driver on this topic.

"I jumped white in France, orange in England or Ireland, and I don't the colour ever made that much difference to tell you the truth."

I imagine this will be a talking point for the remainder of the year, and will certainly be spoken about when a horse fails to perform as is expected.
Photo by Philippe Oursel on Unsplash
---